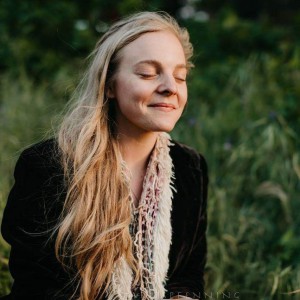 I developed a passion for yoga in my late teens. It arrived as a grounding light to lead me out of anxiety and into the souls continuous journey of becoming loving acceptance. Yoga and holistic treatments carried me through many years of chronic illness and pain, when I found few answers from the Western medical field. My relationship with pain became both a stern teacher and a profound gift of Self discovery, which further fueled my passion for aiding others who were in distress. My will is to hold a nurturing and intentional space where others feel safe and personally empowered to shed, grow, and transform. I believe deep self healing is possible through the power of ancient yogic philosophies and practices, unconditional love, and whole life awareness. These many paths of wisdom have brought me into grace and a deep inner fulfillment and joy for being alive.
I offer a myriad of public teachings through workshops and public yoga classes currently on zoom.
I also work privately with individuals practicing yoga therapy, hands-on energy healing work with the body and energy systems, private mentorship programs for yoga teachers and practitioners, and theta healing. These practices are all assimilated from a variety of teachers, traditions, and my personal experience in self healing.
Trainings:
200-hr RYT with Patti Quintero and John Gaydos, YogaWorks
300-hr RYT with Rishikesh Yog Peeth, Rishikesh, India
800-hr Yoga Therapy Candidate, Soul of Yoga Institute
*Cardiac and Cancer Yoga Therapy Training with Nischala Joy Devi, Yoga of the Heart
*Anatomy/Physiology II with Dr. Vincent Punturere, D.C., Life Energy Institute
*Theta Healing Training with Alexis Davis, Core Visions